American Psychological Association (APA) style is a widely accepted style of documentation, particularly in the social sciences. APA style specifies the names and order of headings, formatting, the organization of citations and references; the arrangement of tables, figures, footnotes, appendices; and more. APA style uses author-date parenthetical referencing in-text, with source citations keyed to a subsequent list of "References."
APA Tutorial: The Basics of APA Style
http://www.apastyle.org/learn/tutorials/basics-tutorial.aspx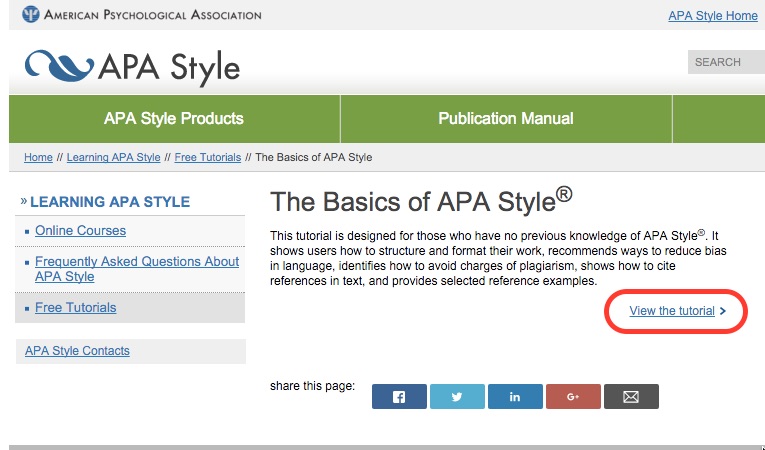 The 'View the tutorial' link at this website will take you to a tutorial created by the APA: Skim through for what you need or watch it all. "This tutorial is designed for those who have no previous knowledge of APA Style®. It shows users how to structure and format their work, recommends ways to reduce bias in language, identifies how to avoid charges of plagiarism, shows how to cite references in text, and provides selected reference examples."