Open Education: Open Education Week
A "getting started" guide overviewing open, editable, and lower-cost textbooks and open teaching & learning resources for faculty, students, and librarians.
Open Education Week 2023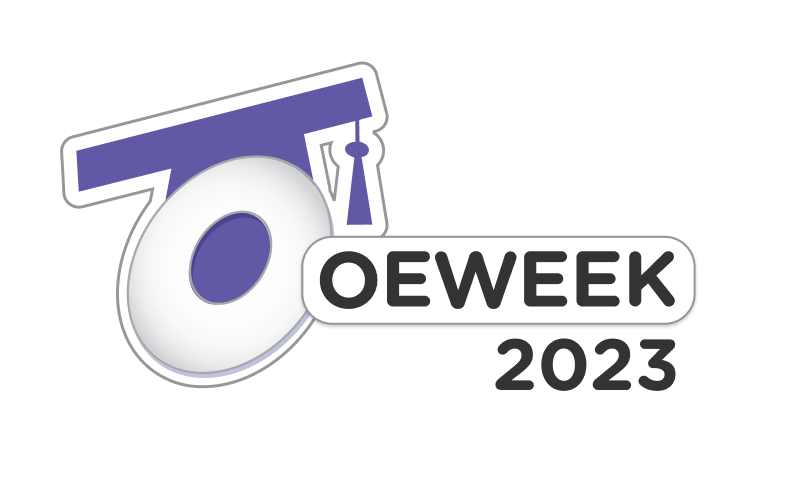 What is Open Education?
Open Education is a learning, creating, and sharing-centered international movement focusing on open educational practices. Open educational practices encompass adopting, adapting, and authoring educational resources freely and openly so that others may use, customize, and share them. Open education also includes development of open courses, and design of renewable "non-disposable" assignments in which students are co-learners and co-creators. Open education aims to engage faculty in real-world active learning strategies, reduce access barriers to education for students, and promote creation and sharing of public goods. Open Education also includes freely available and openly licensed open educational resources, also known as OER.
OER Defined:
OER are freely and publicly available teaching, learning, and research resources that reside in the public domain or have been released under an intellectual property license [such as a Creative Commons license] that permits their free use and re-purposing by others. Open educational resources include full courses, course materials, modules, textbooks, streaming videos, tests, software, and any other tools, materials, or techniques used to support access to knowledge. - Adapted from the Hewlett Foundation
Within higher education, Open Educational Resources tend to include:
- Open textbooks (free and openly licensed/Creative Commons licensed textbooks which allow others to customize, reproduce, and share without Copyright concerns)
- Textbook alternatives (free and openly licensed text, video, images, simulations, practice questions, open software selected by educators to match course learning objectives and preferred pedagogy)
For more information about Creative Commons and open licensing, please see our Creative Commons page.
For more information about OER and to learn how OER are being used by students and educators, see our OER Overview page.
Literature and Logic regarding OER